Nigeria's e-commerce sector has been continuously getting steam amongst individuals now more than ever. A lot of people have been able to find buying and selling opportunities from different platforms including social media. The current climate has been very conducive for trading products online from people simply looking to make extra money to people looking to start an entire business altogether. The emergence of local platforms where individuals can sell items that they no longer have use of has also helped the surge in online trading. As with any business, there are some products that usually sell fast when compared with their counterparts. Getting to know what products have an increased demand is just a matter of looking at what items are being searched for and promoted the most. if you were interested in selling online you can do so. With just a little promotion you'll be trading online in no time. On that account, we put together a list of items that we believe are going to be widely sought after in 2020.
Games & Gaming Accessories
The gaming industry is one of the fastest-growing industries across the world now. Games and gaming have always had a steady audience from the first release of consoles, computer and mobile games. The increased popularity has led to more game releases in recent times and they usually sell fast. This means that prices for various versions of games have been largely subsidized and there is something available in a wide array of price ranges. Even the increased frequency of releases has not stunted demand but rather increased it.
Also Read: 4 Ways You Can Shop Online With Benefits In Nigeria
Items like the
PS4 and Xbox 1 consoles, including older versions PS3 and Xbox 360

PC  and console games like FIFA, NBA2K, Call Of Duty and Mortal Combat

Gaming Phones like Razer and accessories like game cooling pads and external controllers are amongst the most popular.
Phones & Accessories
People are always in the market for a new phone. The release of the new versions of flagship products like Samsung, Huawei, Infinix, iPhone and others seems to fuel the demand for these phones. Along with the demand for deals on phones is the demand for new accessories. Phone accessories are released by independent companies on a regular basis now. A lot of people who do not initially have access to these products show an appreciation when the products are made available. Accessories like screen amplifiers, sports earphones and selfie stick phones cases are among the favourites.
You can read also: Low-Risk Investments You Can Make In Nigeria Right Now
Hair Wigs & Extensions
Whether it's adding a little helper to natural hair or going for a whole new look with wigs, a lot of ladies have come to love, use and reuse these hair products often. This demand makes them sell fast. There is now a big market for the sale of these hair products on various scales and at various prices.

Car Accessories
A lot of people who need specific car accessories have misconceptions about the prices and availability of these items. This is a good gap that a person could fill. Accessories like Spare tyres, Car Trackers, Car Rear Cameras, Toolboxes and Car batteries are some of the products that raise interest. These items are being bought and sold online just like any other product and special deals on products like these go a long way. 
Also Read: 15 Ways To Make Money Online in Nigeria With Little Or No Capital (2019) 
Baby Products
Baby products are also high selling products now. The demand for these products online is seeing an increase and some people have taken notice. A lot of these products have the markings of profitability. The key thing is providing easy access to these products. Products like
Electric breast pump

Portable Baby bed

Reusable diapers

feeding nipple

Natural baby skin care products and many more… are all seeing steadily increased demand.
Fashion
The fashion business has always been lucrative and that is not changing any time soon. From dresses and shoes for ladies to shirts and shoes for men and to even fashion items for babies, there is always a demand for these products online.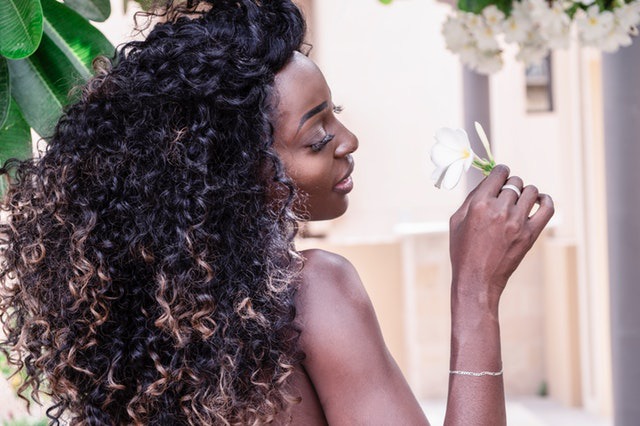 Grocery Shopping and Delivery
Another variety of products that sell fast are groceries. A lot of people still have a hard time shopping for groceries, food-stuff and general house items. This presents a very good opportunity to provide these products to buyers online. getting in the grocery business usually doesn't require such a heavy investment.
Electronics & Musical Instruments
There is a surprising amount of people who are interested in buying used electronics and instruments in good working condition. When coupled with delivery services dealing in items of this variety turns into a good business opportunity. The fact that a lot of these products, when used properly carry very good shelf lives, helps the cause. They also cater to a variety of needs and settings. From homes to shops and even offices:
Home theatres

Flatscreen Tv's

Pianos

Trumpets

Sound systems are some of the most in-demand items.
 You can also: 8 Signs You Are Ready To Start Your Own Business
Sex Products
There is also a big market online for sex wellness products. Items such as sex toys, sex clothing, games and stimulants are sought after by many people. The audience of these products is constantly getting wider and the majority of them place their demands online more than anywhere else.
Computers
The demand for computers and computers gadgets and accessories is always on the rise. From sale to repair of different kinds of computing systems, a lot more people are placing demand online and products of this nature sell fast. Demand for accessories and gadgets such as flash drives, externals mouse, program software is on an increase. The most sought after brands include Samsung, Lenovo, Apple, Huawei, Dell, HP, Toshiba etc.